The families have been in the oil business together for over 40 years, producing top quality oils from South Africa. They are the fourth generation of the Gilbert and Rottcher families, and Mokhado is their brainchild!
They're passionate about everyone in the food production process getting a fair deal, and we're all about keeping it local. Many communities around the world have their crops and harvest exported on a mass scale, making it difficult for them to rely on their own produce. To ensure this doesn't happen in our local communities, we operate a skills-sharing-partnership between family-owned groves and local smaller farmers in Limpopo, working closely with them to establish small farms from which we then buy our crop from. The farmers take exceptional care of their trees and harvesting to provide the highest quality produce, but the expense of organic certification and materials excludes small farmers and communities, meaning that we are unable to label our products as organic. Investing in organic certification would defeat the purpose of our programme which is to help small farmers succeed and provide for their families - our oils are all 100% pure and sourced from the best ingredients to produce the highest quality oils, whilst supporting and sustaining local communities.
Founded in 1999 as a market stall in the heart of Bolton, The Towel Shop has gone on to establishing itself as Britain's leading supplier and manufacturer in household linen offering a comprehensive range of towels, bedding, duvets, pillows, table linen and BS 7175 flame resistant bedding to retail customers, businesses and institutions all across the globe.
Our offices are located inside Swan Lane Mill in Bolton which, in the 1900's was the worlds largest (cotton) spinning mill! It's now a mill of historical interest and our newly renovated offices are located within the complex.
Their objective
This remains the same from the very beginning, to provide exceptional quality products at wholesale prices powered by great customer service. We believe that is the backbone to our success and growth over the years.
How prices are so low
They cut out all the additional costs such as expensive marketing, promotion and fancy photo shoots that you, the customers end up paying for when you buy from high street stores. They then pass on the savings to you in the form of lower prices!
They also supply products directly from our factory which enables them to cut out any intermediaries thus, allowing them to supply directly to their customers. This allows them to supply outstanding quality products at wholesale prices.
They supply to retail customers, businesses & institutions
They supply their products to some of the largest institutions across the world including the NHS, Prisons, Universities, Hotels all the way down to the individual retail customer. There is absolutely no minimum order requirement!

Exceptional quality products
The quality of our products is second to none and it's not just us who think that. Check our reviews below on TrustPilot which is a third party review site. Alternatively, you can click here to check them out.
All You Wanted to Know About Organic Towels...And Why they are Not So Important for Me Right Now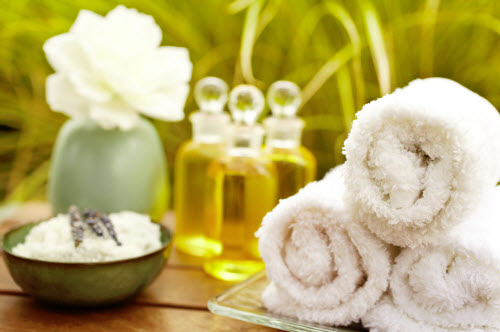 I believe in an organic lifestyle and specified this when I stayed at the Holiday Inn this weekend. The hotel staff was considerate and they got me the best organic towels available. In fact, they told me that the house cleaners would get me fresh towels if Ithrew them (the towels, not the house cleaners) in the bath.
I did but then I got arrested for embezzlement (hey, maintaining an organic lifestyle is expensive!). Of course, I don't know much about prison lifestyle (my first arrest and all that), but something tells me that organic towels are unlikely to be part of the 'experience'. Sigh!
Nonetheless, the arrest has not put me off my fascination with all things organic and in particular with organic towels. So while I am waiting to come up in court for my hearing, I thought I might share my thoughts about organic towels.
Significance of Organic
Towels An organic lifestyle means not using chemical-items in your day-to-day life. As a result, this also means eating organic food and wearing organic clothes and footwear. If you are investing so much into an organic lifestyle, then organic bath and bedding would also be a great way of completing your lifestyle. This bath and bedding material contains natural fibres not treated with any chemicals, preservatives and dyes during the processing and manufacturing.
On an average, a non-organic towel would contain more than 20 different chemicals like colouring agents, stabilizers, perfuming agents, preservatives, etc. Now, organic bath wear and towels are completely free of all chemicals. This is great especially because skin is particularly soft, moist and porous when wet. You use your towel for only ten minutes every day but the cumulative effect does count. In the end, organic, chemical free bath linen would just mean that your skin and your body are free from extrinsic and intrinsic chemicals.
Dear Lord, why did I not think of my sensitive skin before I transferred all that money to my personal account? It appears that I have some more time before I get to court. So I might as well tell you about the materials most commonly used to make organic towels.
Organic Towel Fabrics
1. Organic cotton
This is probably the most popular raw material used to make organic towels. Organic cotton is readily available and requires minimum processing to make luxurious bath wear.
2. Bamboo
This is the latest material available on the market and towels are available as full bamboo or in bamboo/cotton mixes. Bamboo has natural anti-bacterial properties, grows by itself and is processed easily to make a super-absorbent towel.
3. Hemp
The next best alternative to bamboo and cotton is hemp and it is increasingly popular with celebrities as well. Traditionally, hemp was used make ropes, sacks and other industrial fabrics for heavy-duty use. Now, processing hemp can result in soft, pliable towels that are durable, mildew-resistant and extremely attractive. Hemp towels are super absorbent as well and can absorb more than 150% their weight in water.
4. Flax linen
The flax plant is the source for linen and it does not require fertilizers or pesticides. As a result, the fabric is naturally organic. Linen is also very popular due to its super-soft texture and absorbability. Although organic towels are readily available, you should know that the material does have a few drawbacks. Colour-selection in these eco-friendly towels is limited, and all towels are roughly beige to brown in colour.
But considering that I have more pressing concerns to worry about right now, I think I might shift organic towels to bottom of the priority list at least for the moment. Oh, it seems it time for me to go!